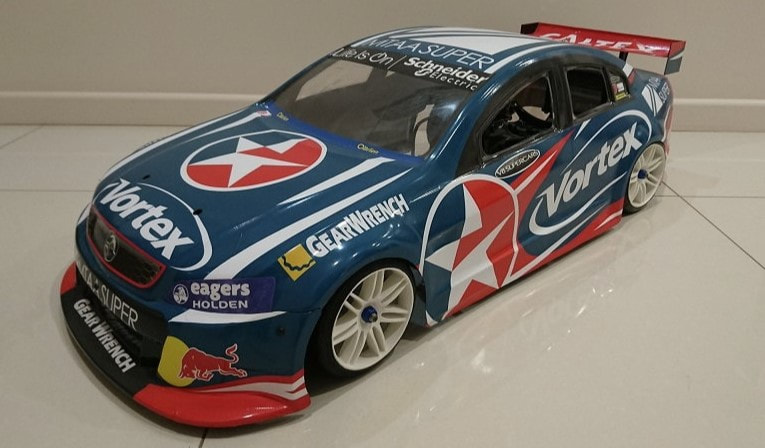 1:5 Tourer
SKU:
Thursday 14th – 17th SeptemberRules: 
Event will be run using current RCRA rules for all classes. Traction additives are strictly forbidden.
​RCRA Published Rules:
 https://rcra.org.au/downloads​Qualifiers:
 Point score system as per RCRA rules, Minimum of 4 and a maximum of 6 x 6-minute heats
Schedule:
 Session duration of heats could be subjected to change due to weather event or applicant numbers.
Finals: 
XMAS Tree Finals, 15-minute Quarter Finals, 20-minute Semi Finals, 30-minute Main Finals.
Health:
 Please keep up to date on NSW Health Guidelines as they will be followed if required.
​Date Activity
Thursday 14th Septembe Track is open for practice (8:30am – 5pm)

Friday 15th September Track is open for practice (8:30am – 5pm)
Scrutineering all Classes (9:30am – 5pm)

Saturday 16th September Welcome, Drivers Brief & Concourse8:15am
Controlled Practice (8:30am)
Qualifying commences (9:00am)
Racing under lights may be required to complete heats.

Sunday 17th September Qualifying continues (9:00am)
Racing under lights may be required to complete heats.
Lower and Main Finals – Racing under lights may be required to complete heats.
Presentation